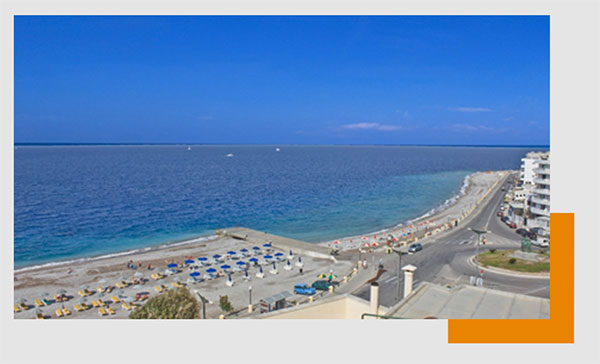 Coast Psaropoula
---
Location: Just inside the city, on the east side. One of our favorite dives. At 20 meters from the coast , we can do dives in a depth of20 to 25 meters.
---
Especially at a point ,we can see the remains of a structure consisting of huge stone blocks , looks like a labyrinth , inside which we can move and explore it.
Kamiros skala
---
Located on the west side of the island and 20 km from Rhodes is known for its ancient history , the area was a prosperous metropolis in antiquity.
---
With a small iron wreck sunk at 12 meters maximum. One of the most beautiful place to dive , when the weather conditions permits us !!!!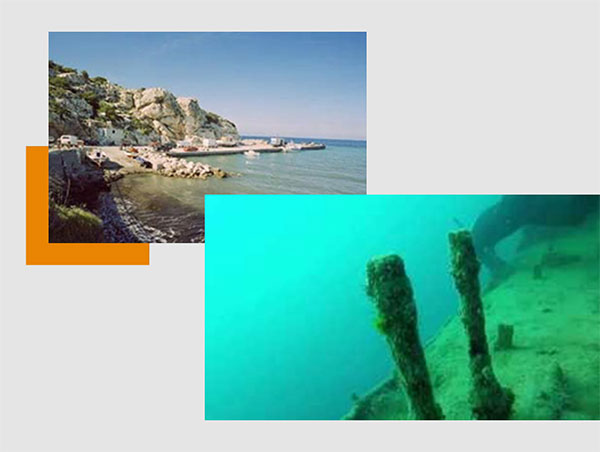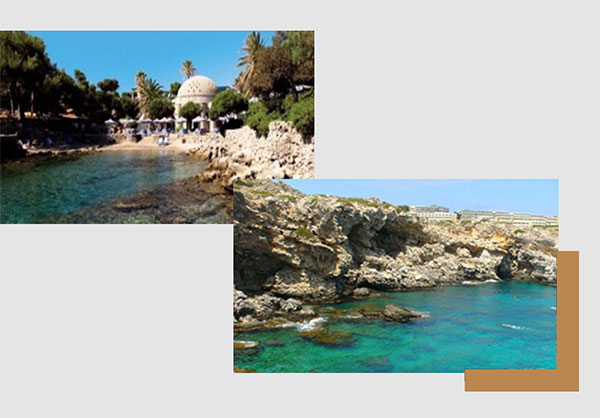 Kallithea
---
The most classical place to dive. It is known for its hot springs, before the time of the Knights. It was built by the Italians in 1928, it has recently been renovated and now includes a small museum and gallery. Kallithea means beautiful view in Greek.
---
It is known for its underwater caves and unusual rock formations. With easy access by divers with a wide variety of Mediterranean sponges and soft corals. Add to this the gradual change in the salinity of the Mediterranean, bringing with it many fish from the red sea, and you have a dive to remember.
Anthony Quinn Bay
---
With an easy access from the coast. We can see rocks with several fishes, but if you take the right path you will found an marvelous underwater wall and a beautiful cave (cave of the seals). It offers some of the best diving in Rhodes.
---
Caves and ancient amphorae around the bay leaves everyone breathless. Depth 30+ with places for beginners, experienced and more advance divers..