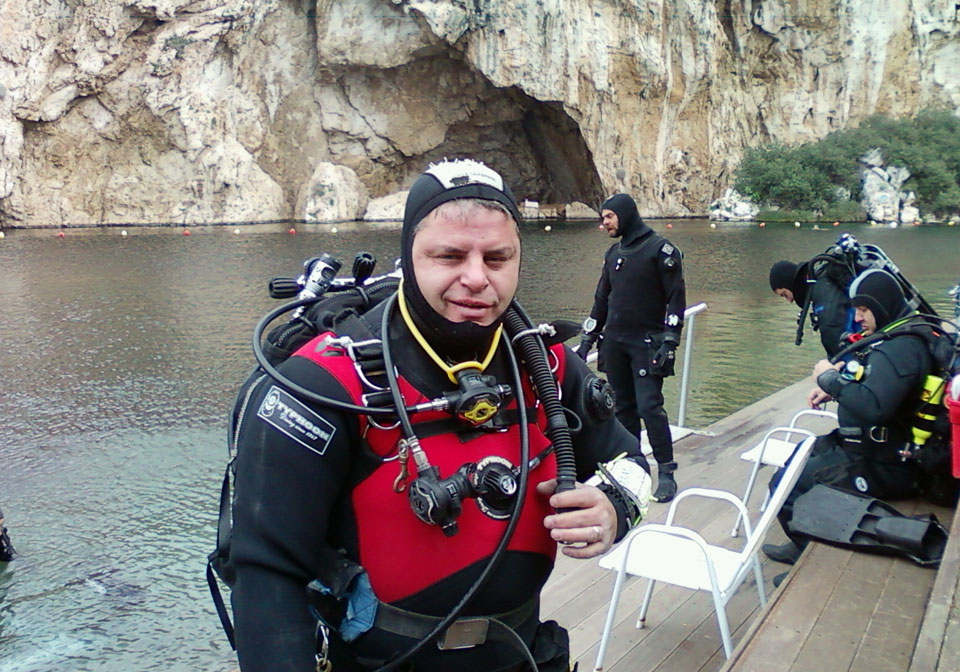 Giovanoglou George
(instructor)
---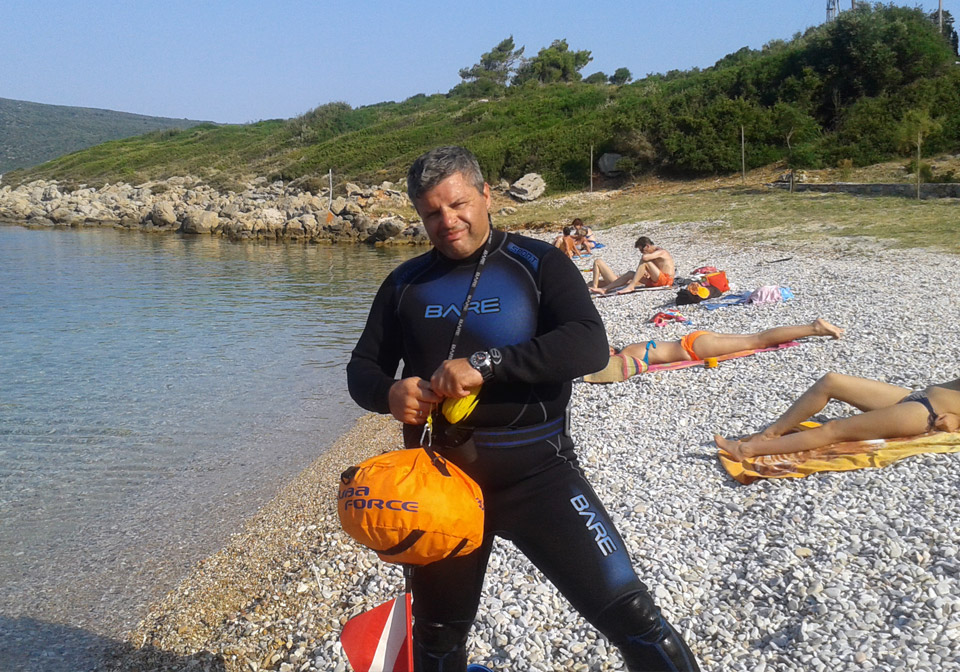 The TRITON DIVE CENTER is just 20 meters from the sea in the beautiful beach of Ialyssos.
Giovanoglou George, after 25 years of experience diving all over the world, chose the fandastic island of RHODOS to establish his school , " TRITON DIVING". Born in Germany ,as a young children discovered the liquid element and decided that , that's the only thing he wants to do.
After he had his first certification he decided to do that as a job . Becomes an instructor and an assistant instructor trainers , with many specialties to his credit and vast experience diving in seas, lakes, rivers, caves, oceans even under ice all over Earth.
Those who worked or dived with , call him "George the Fish" because his movements underwater show that there he feels more like home than on the surface.
His aim is to transmit his knowledge, his love and respect for diving to as many people as he can.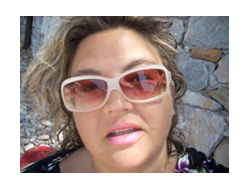 For any questions or planning , Afroditi George's wife , is there to help you organize and solve any problem.
We are members of PSS Association, the guarantee of the best quality , service and equipment. If you add to that the high - our multiannual experience level, then you will have the most joyfull , safe and unforgetable dives for sure.
- Member of the Hellenic Professional Diving Association
- Member of PSS